This script is based on an early-twentieth century American adaptation of the French Ronde found in European writing manuals reaching all the way back to the mid-1600s. The common American name for this script is French Roundhand. The American style incorporates various aesthetic differences from French Ronde, which makes it extremely easy to learn and fun to write.
French Roundhand serves as a wonderful introduction into the discipline of broad edged calligraphy and is particularly well-suited for anyone interested in producing traditional engrossing work in the American styles.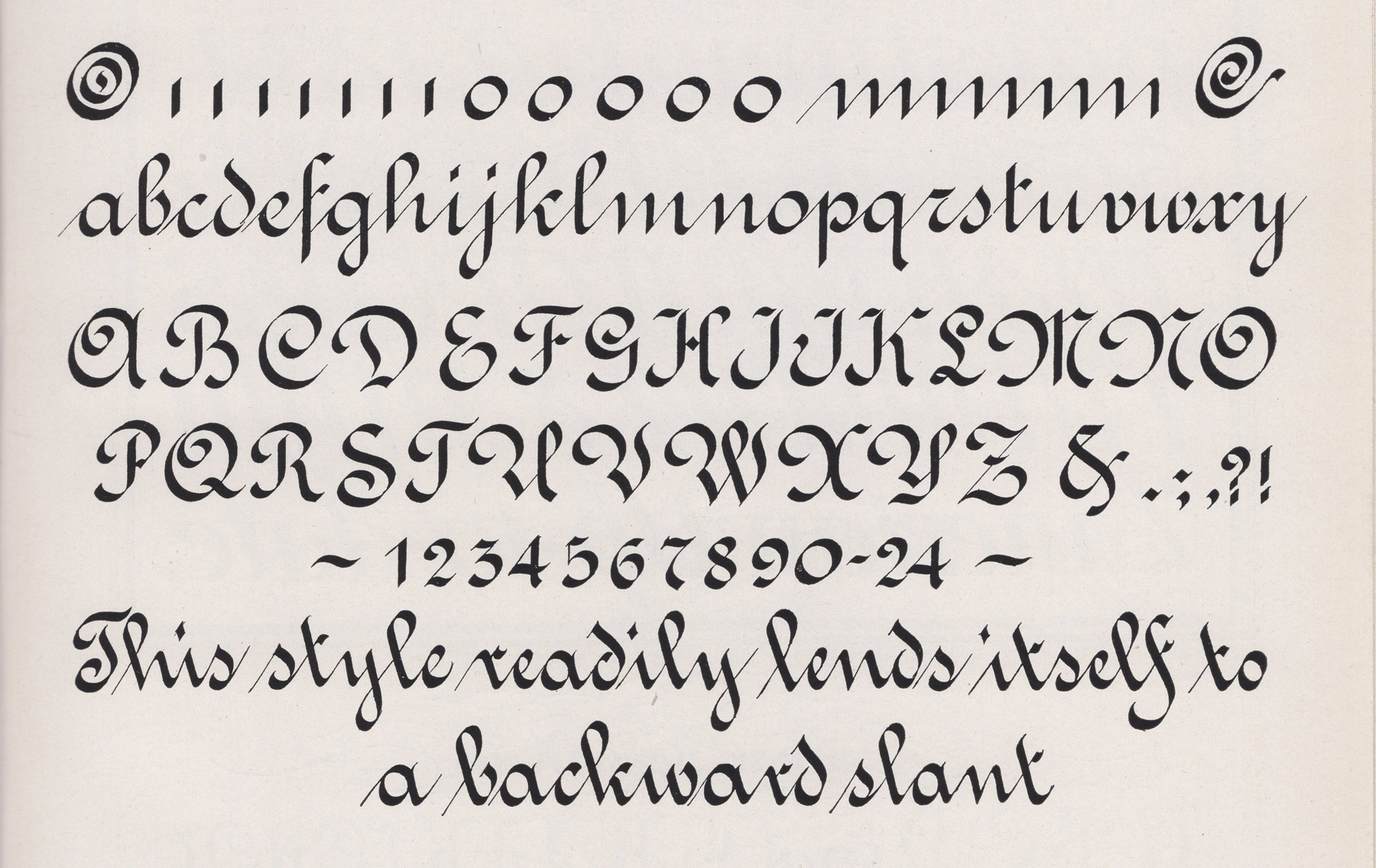 David first learned about this script from The Zanerian Manual, where it appears on the 37th page of the 1924 edition (Plate below) under the heading "French Round Writing" by Charles Norder. The forms drew him in through their dramatic, yet simple designs and systematic spacing—spacing which is controlled by a restricted pen angle and extremely easy for a beginner to learn to produce competently.
French Roundhand 2021

Registration opened on February 1st, 2021 at 9:00am PST and sold out shortly after. If you're interested in joining the French Roundhand Class of 2023, make sure you join the mailing list and keep an eye out for launch details.
French Roundhand I is part of a Broad Pen Pathway of the Dreaming in Script Curriculum and is comprised of lessons explaining a brief history of this script, the techniques associated with the minuscule and majuscule letterforms, and some fun projects to get you started using the script in your designs and artwork.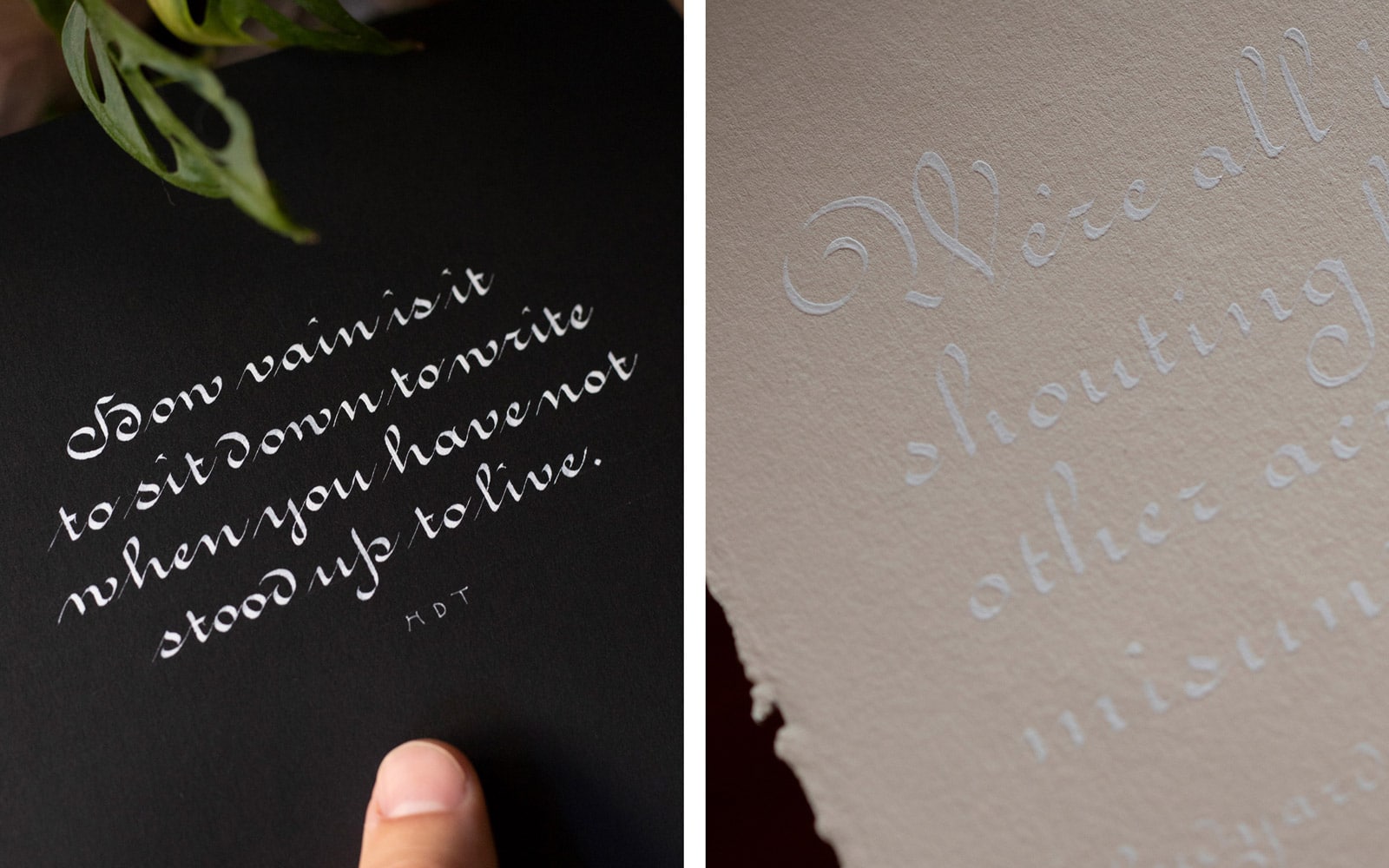 How do the prerequisites work?
By enrolling in this Pathway, you received bundled access to French Roundhand I as well as the two prerequisites that proceed it. If you have previously completed the Intro To Calligraphy class while participating in last year's Engrosser's Script program, you are not required to take it again. (Some lessons will be updated, though!)
The release schedules for the three individual classes are as follows:
February 8th – The first section of Intro to Calligraphy becomes available
February 22nd – The first section of Intro to Broad Pen becomes available
March 1st – The first section of French Roundhand I becomes available
What's expected of students?
As our School of Penmanship has grown, we've started to shift our priorities from obtaining the maximum number of registrations possible to the highest quality students we can find. It really comes down to why we teach in the first place: we want to help you become an amazing calligrapher. No matter where you're at in your journey, we want students who want to be great.
Enrollment in the 2021 French Roundhand program will be limited to a specific number of seats so that David can adequately interact with as many of the registrants as possible. As a Dreamer, you'd be expected to meet semi-flexible deadlines and participate in a members-only community forum to advance through the course.
Peer critique is a core part of every DIS program, but don't let the thought of having your work "criticized" scare you off! We even cover how and when to offer critique in a respectful and constructive manner. We believe that open, professional discussion is the "secret ingredient" to making exceptional progress in your calligraphic endeavors.
---
How do I sign up?
The course capacity was met in the first several hours of launch. Thank you for your interest! We are currently sold out.
Sold Out