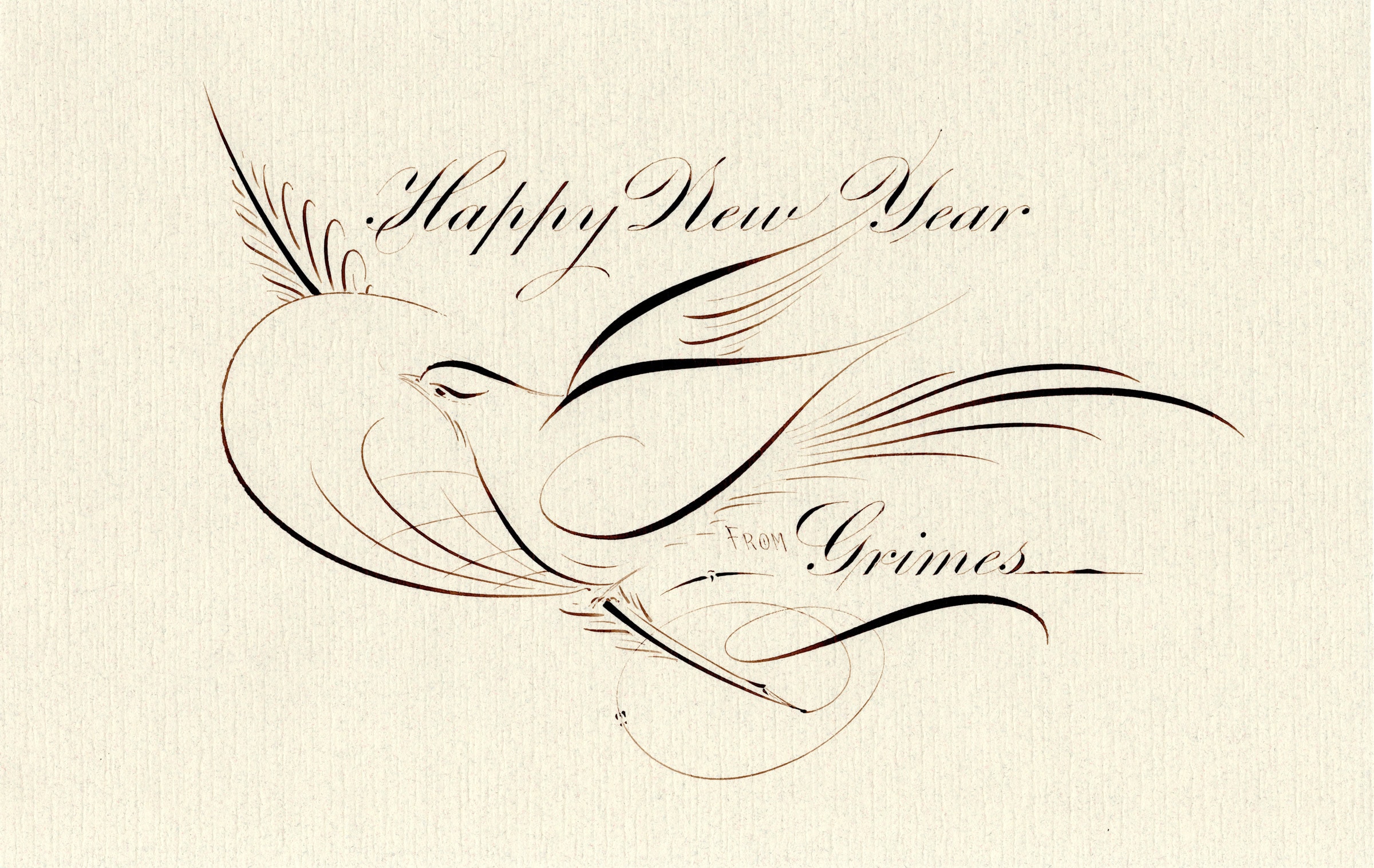 I'm very excited about all of the projects that I have planned for 2021, but if 2020 has taught me anything, it's the importance of maintaining a better work—life balance. A lot of the projects and traveling that I would have normally undertaken were postponed this year, due to the pandemic, and I was left with a lot more time than usual to read, study, and practice. I think I've made more progress in my penwork in 2020 than the last three years combined. Looking back, I'm very proud of how I spent most days of last year…and wondering how I can maintain that momentum moving forward.
This year, my main goal is to bring penmen together. However that happens—whether it is through collaborations, co-teaching, publishing the first issue of my upcoming penmanship journal, or even just getting on the phone and calling my friends more often, I'm dedicating 2021 to make a better effort towards rewriting what it means to "work from home" and finding ways to build a tight-knit community around those of us who are passionate and actively chasing excellence in traditional American Penmanship.
I think that by banding together, we have a much better shot of contributing something worthwhile as a generation to this artform.
Wherever you find yourself, I hope that your 2021 is as productive and fulfilling as I hope mine to be, and I'm very thankful for your readership and support. Happy New Year.