Calligraphy & Design
Masgrimes is a traditional calligraphy and design studio in Portland, Oregon. We specialize in heritage American penmanship and hold ourselves to the high standards established throughout the 19th and 20th centuries. Our mission is to honor the rich history of American penmanship and produce penwork that endures the scrutiny of time.
Beyond that, we work to champion the preservation of the history of artistic penmanship in the United States by tracking down rare out-of-print books and handwriting specimens and making them freely available to everyone through The Masgrimes Archive and offer online calligraphy courses covering a range of traditional styles.
---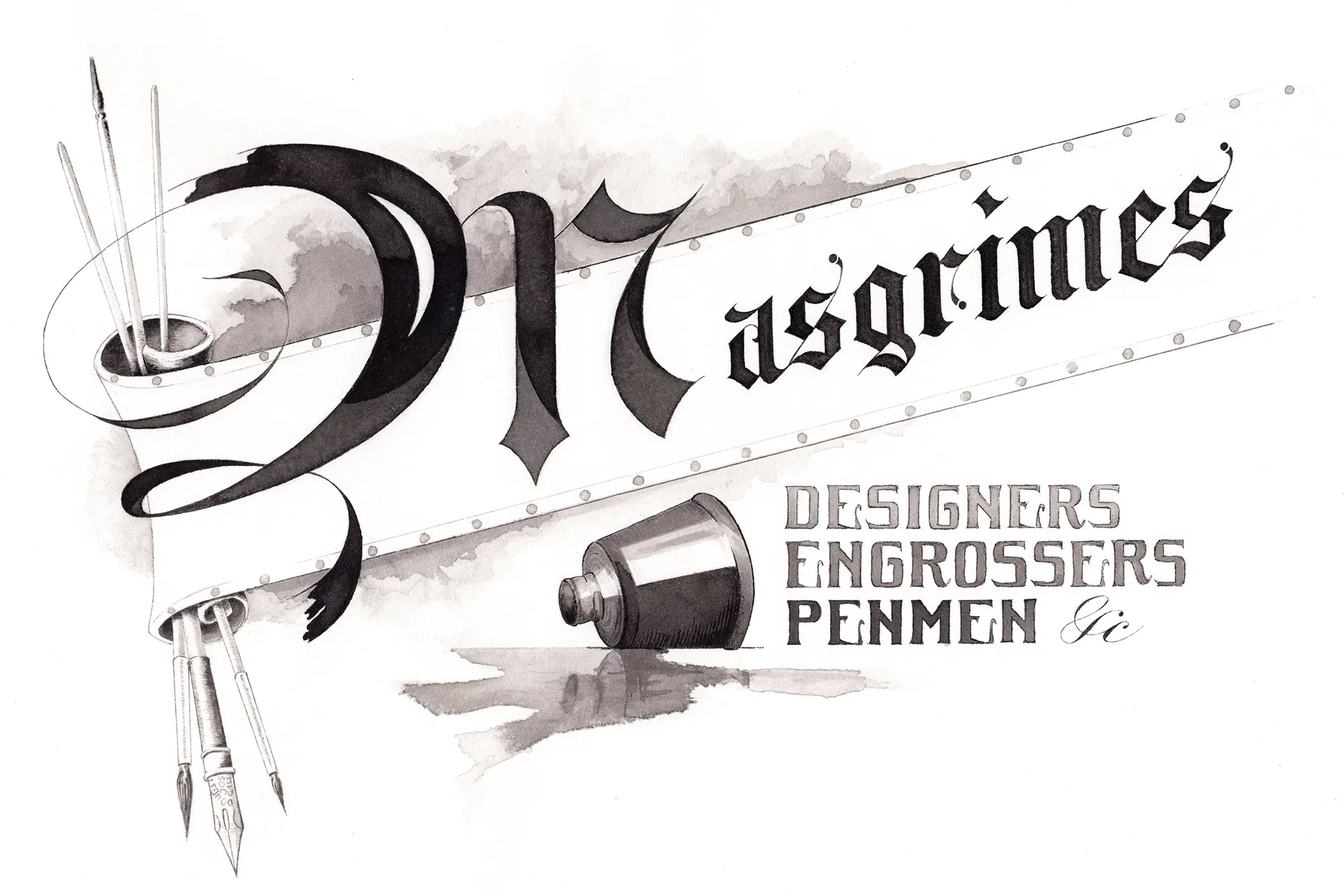 We offer a heritage approach to the letter arts. We specialize in branding, editorial artwork, certificates & diplomas, props, etc. Our studio is ready to collaborate with meticulous attention-to-detail and handmade charm centuries in the making.
Have an idea for a project? Reach out.