Calligraphy & Penmanship
Masgrimes is a calligraphy and lettering art studio in Beaverton, Oregon. We specialize in traditional American penmanship while holding ourselves to the high artistic standards established by the great penmen of the past. Through our heritage approach to American penwork, we honor its rich history in every stroke we make.
---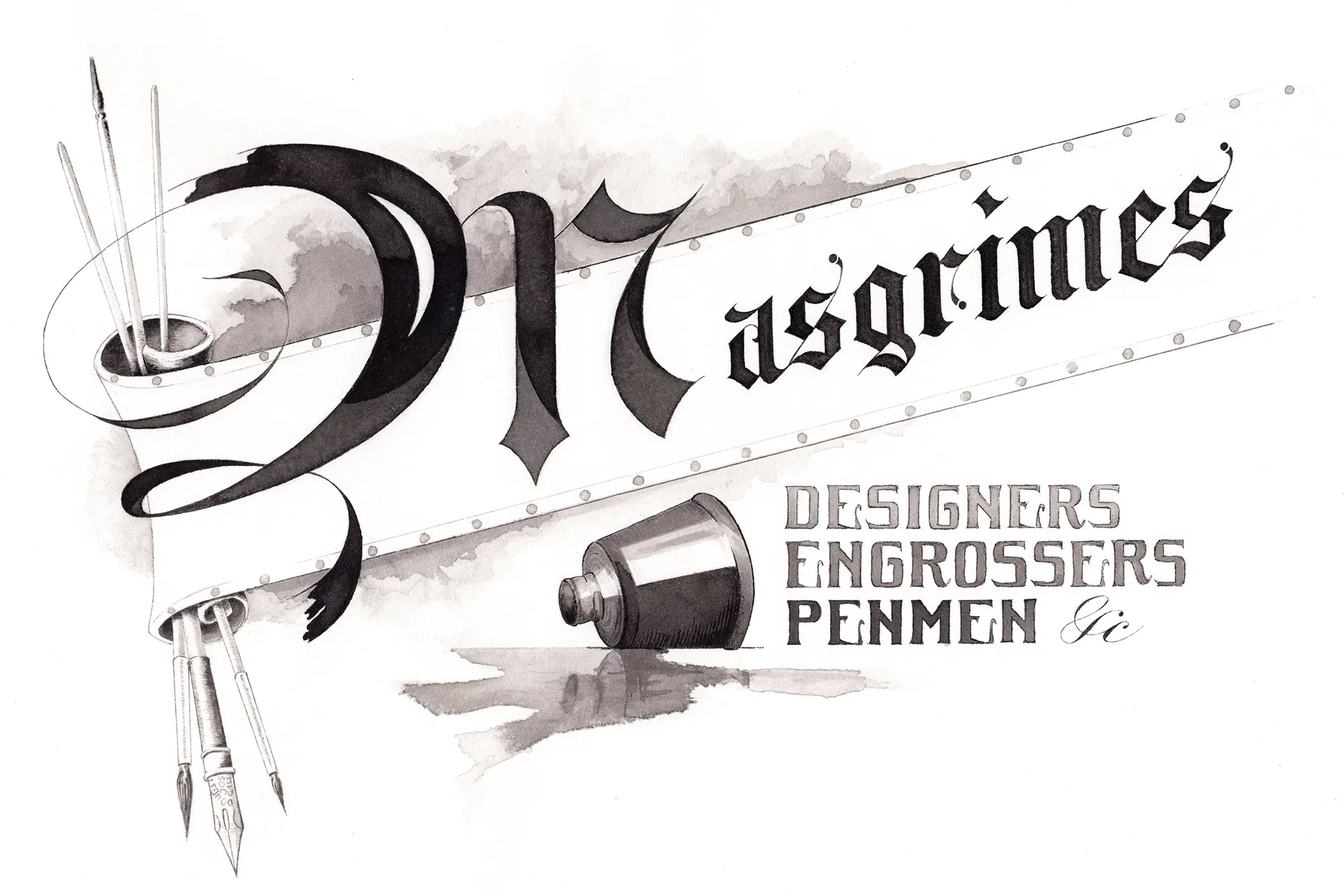 Branding, editorial artwork, certificates & diplomas, props, etc. Our studio is ready to collaborate with handmade charm centuries in the making.
Have an idea for a project? Reach out.