Milton B. Moore (1863-1922)
The Flourisher
Aside from the more widely advertised products of Kentucky, the State also produces some good penmen, and one of the best of these is M. B. Moore, of Morgan, Ky. He was born on a farm in Pendleton County, in 1863, and owing to the necessity of taking care of his mother until her death in 1901, has never succumbed to the lure of the city.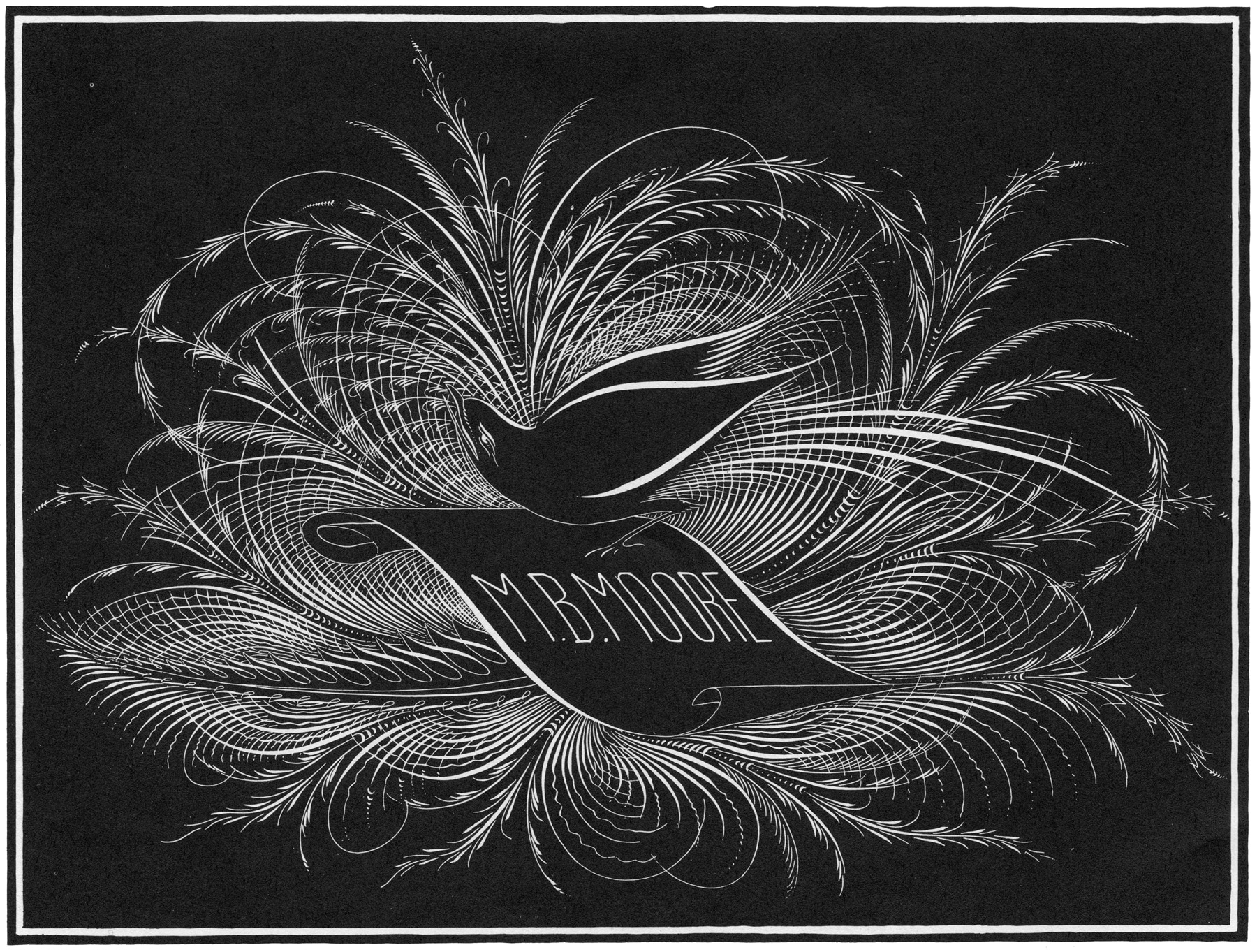 Mr. Moore became interested in penmanship when but eleven or twelve years of age through a course of twelve lessons in writing offered by a woman who taught evenings in the old log school house near his home, he being her youngest pupil. Shortly afterward he took a similar course under a man by the name of C. W. Ditchen, and later on had instruction from F. J. Marksberry, a first class penman and pupil of the Spencers.
He says, however, that his real progress in pen art began when he commenced taking The Penman's Art Journal in the earlier days of its existence, the specimens appearing in its pages from the pens of the masters of the art proving a constant source of inspiration to him, and under their spell he devoted still more of his spare time to practice.
All his knowledge of off-hand flourishing has been gained at home from patterns in such works as came to his hand, as his only attendance at any school other than the one in the country was in the early eighties, when he took a course in bookkeeping in a business school.
Mr. Moore is interested in farming, bee culture and mechanics as well as in penmanship and has a number of inventions to his credit, some of which however, have not been placed on the market. Most of his time is devoted to his bees, his workshop and his penmanship.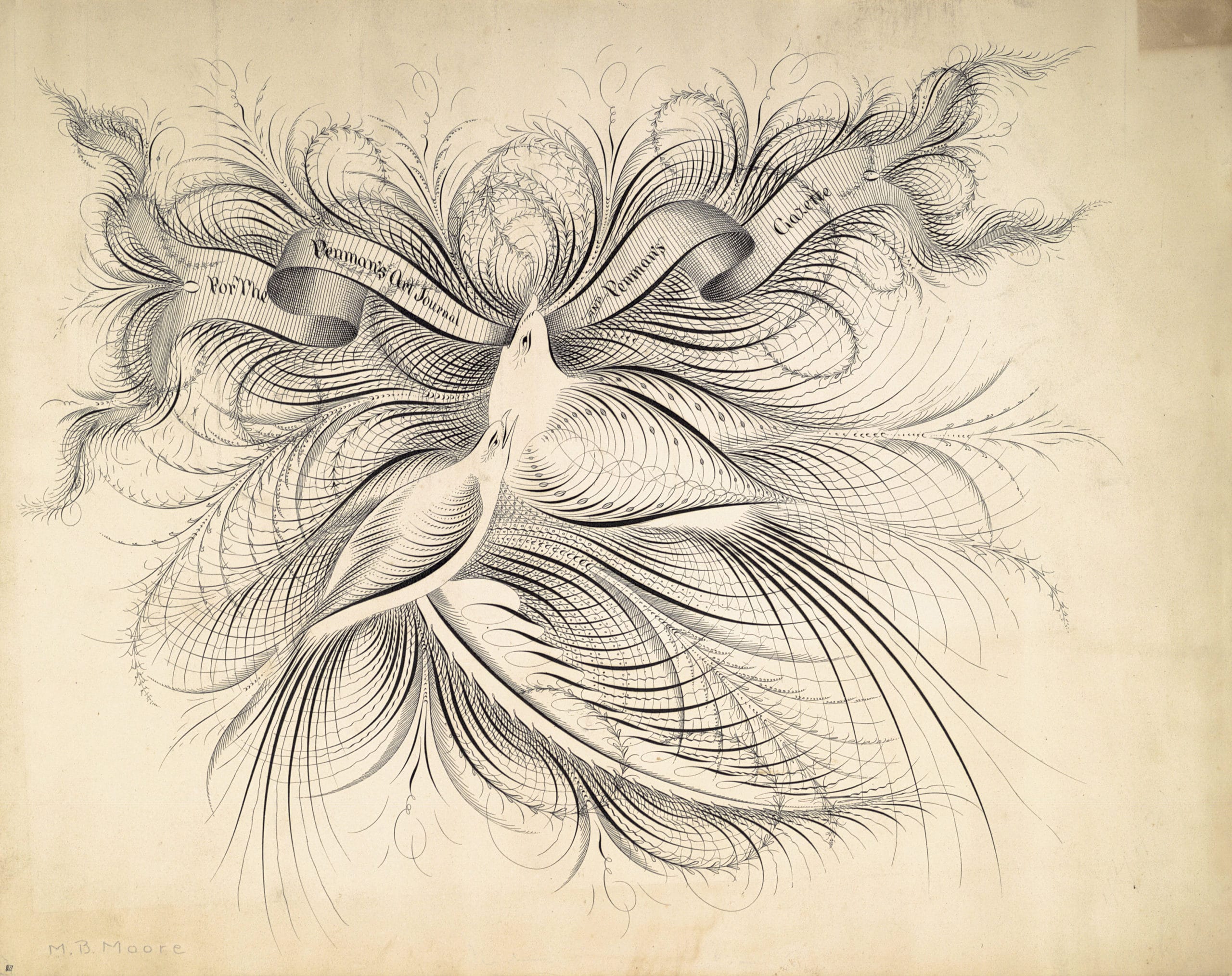 ---
The Death of M. B. Moore
The newspaper dispatches of January 14, 1922, carried the news of the death of Mr. M. B. Moore, Falmouth, Kentucky, caused by is own hand. He was 55 years old and lived on a farm…
All persons interested in penmanship will regret to learn of Mr. Moore's unfortunate ending He excelled in flourishing, and specimens of his fine work adorn the pages of scrapbooks from one end of the country to the other.
No man at any time in the world could name five greater penmen than the five in my day and age, and all very near my age also: Taylor Madarasz, Zaner, Moore, and Dennis. I think I have named them in the order they left the world. No man on earth could name them in the order they ranked as penmen. — Dwight L. Stoddard, Indianapolis Ind. 1924.