Engrosser's Script is a twentieth century American adaptation of a beautiful family of calligraphic scripts known as Roundhand. This American style has some aesthetic qualities that make it incredibly beautiful, methodical, and easy to learn.
Engrosser's Script serves as a wonderful introduction into the discipline of pointed pen calligraphy and is particularly well-suited for anyone interested in producing traditional engrossing work in the American styles. The Dreaming in Script — Engrosser's Script pathway is designed for everyone from absolute beginners to those who have been practicing calligraphy for years.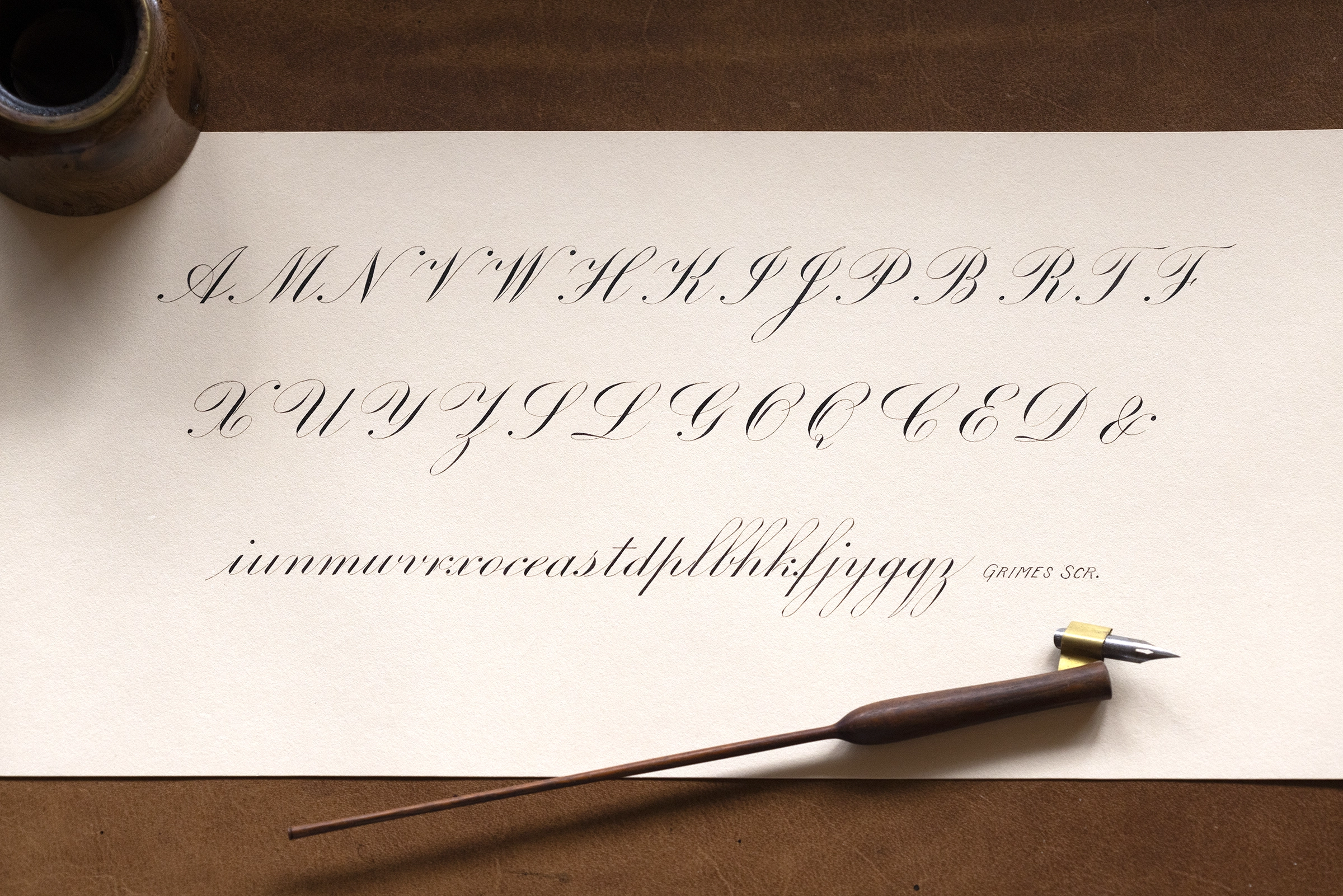 Over the last six years, I've developed my own Method of producing this historic script. The Grimes Method of Engrosser's Script has been taught to students across the world and has received endorsements from industry authorities and past students alike.