The Zanerian Manual of Alphabets and Engrossing.
An Instructor in Roundhand, Lettering, Engrossing, Designing, Pen and Brush Art, Etc.
The Zanerian Manual is one of the most comprehensive books ever to exist containing information about Zanerian Engrosser's Script, Ornamental Penmanship, and American Lettering. It is our unique honour and pleasure to collaborate with the publishers, Zaner-Bloser Inc., to preserve this text as a keystone in the narrative of American pen art and present it to you, the reader, for self-educational purposes.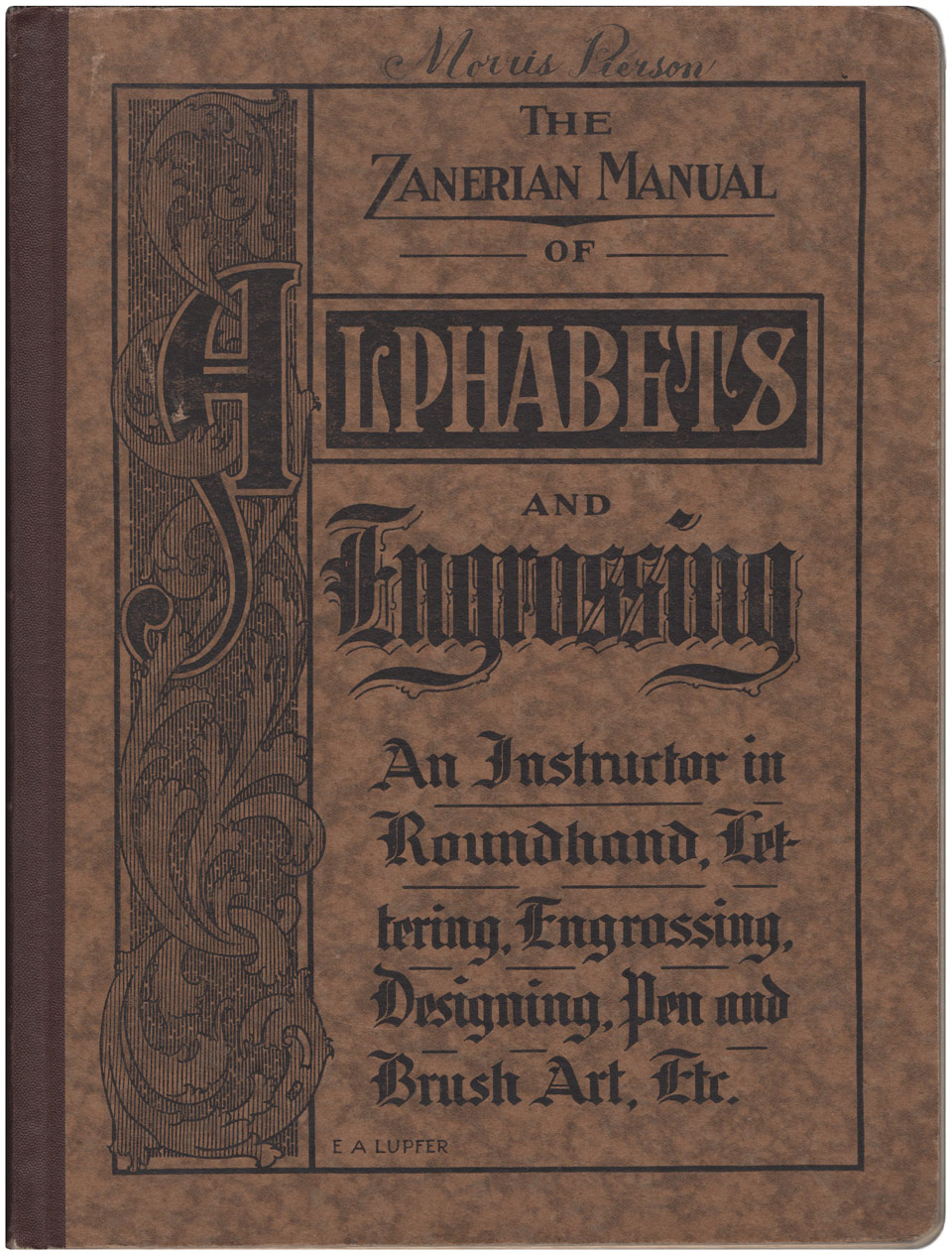 ---
Significance of The Zanerian Manual
Some of the first examples of Engrosser's Script that we learned from were contained within these very covers. While it is true that many of the plates that can be seen in this book exist elsewhere, what makes The Zanerian Manual so special is the joined effort of 26 of America's finest penmen ever to live, coming together to form a complete representation of Engrossing as a profession in the early 1900s. From your first strokes in Engrosser's Script to full diagrams on how to lay out certificates & resolutions, The Zanerian Manual is packed with priceless information and artistry from the first page to the last.
Copyright Notice
This text remains protected by copyright and is shared here as a rare privilege to our community for self-educational purposes only. This file is presented with written permission by Zaner-Bloser and no part of it is permitted to be reproduced in any form.