The Zanerian Manual of Alphabets and Engrossing.
An Instructor in Roundhand, Lettering, Engrossing, Designing, Pen and Brush Art, Etc.
The Zanerian Manual is one of the most comprehensive books ever written containing information about Zanerian Engrosser's Script, Artistic Penmanship, and American Engrossing. It is my honour to collaborate with the publishers, Zaner-Bloser Inc., to preserve this text as a keystone in the narrative of American pen art.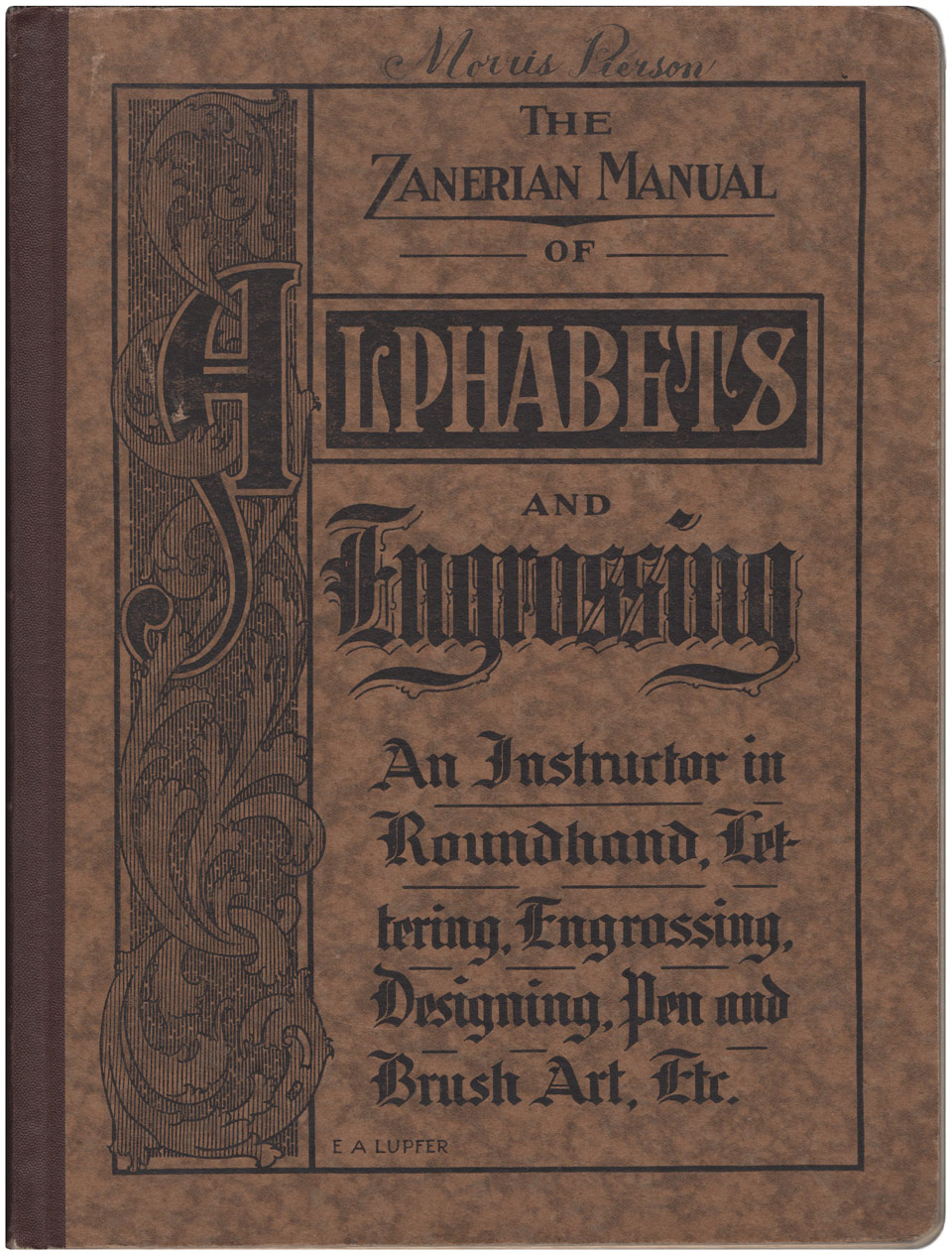 ---
Significance of The Zanerian Manual
This book was one of my first inspirations and remains my number one recommendation for all new students of American Penmanship and lettering arts. It set me on the path to develop the Grimes Method of Engrosser's Script that I teach today.
The Zanerian Manual represents the joined effort of 26 of America's finest penmen coming together to form a complete picture of Engrossing as a profession in the early 1900s. From one's first strokes in Engrosser's Script to full diagrams on how to lay out certificates and resolutions, The Zanerian Manual is packed with information and artistry from the first page to the last.
Copyright Notice
The Zanerian Manual was first published and copyrighted in 1918. The copy available at the link below was published in 1924, and has thus entered into the Public Domain. When first published on this website, this book was protected by Copyright and was graciously shared with our community by Zaner-Bloser for self-educational purposes. Please respect the works contributed herein. They are the products of tireless effort upon which our art is built.