December 31st, 2020 by D. T. Grimes.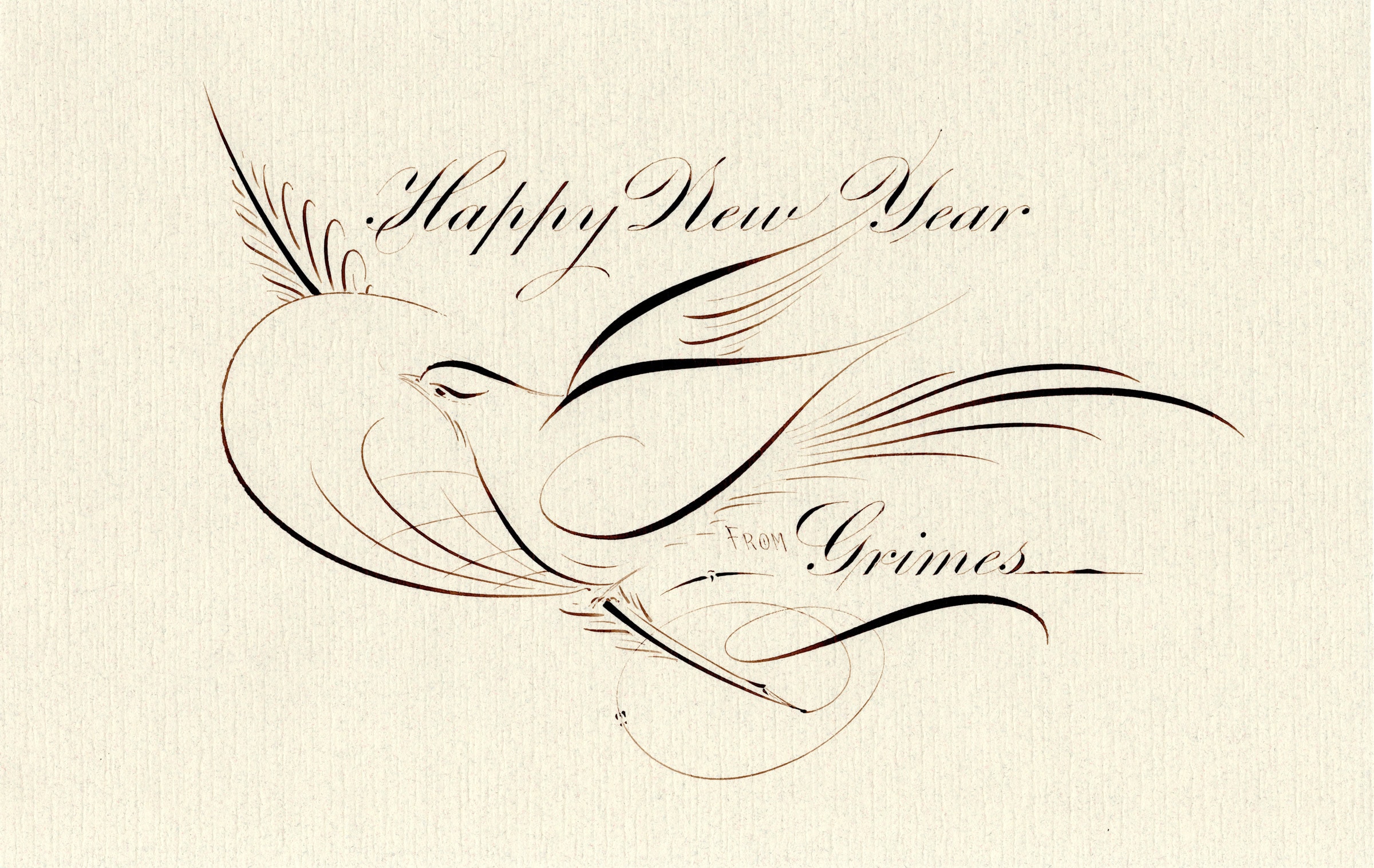 I'm very excited about all of the projects that I have planned for 2021, but if 2020 has taught me anything, it's the importance of maintaining a better work—life balance. A lot of the projects and traveling that I would have normally undertaken were postponed this year, due to the pandemic, and I was left with a lot more time than usual to read, study, and practice. I think I've made more progress in my penwork in 2020 than the last three years combined. Looking back, I'm very proud of how I spent most days of last year…and wondering how I can maintain that momentum moving forward.
This year, my main goal is to bring penmen together. However that happens—whether it is through collaborations, co-teaching, publishing the first issue of my upcoming penmanship journal, or even just getting on the phone and calling my friends more often, I'm dedicating 2021 to make a better effort towards rewriting what it means to "work from home" and finding ways to build a tight-knit community around those of us who are passionate and actively chasing excellence in traditional American Penmanship.
I think that by banding together, we have a much better shot of contributing something worthwhile as a generation to this artform.
Wherever you find yourself, I hope that your 2021 is as productive and fulfilling as I hope mine to be, and I'm very thankful for your readership and support. Happy New Year.

---
November 27th, 2020 by D. T. Grimes.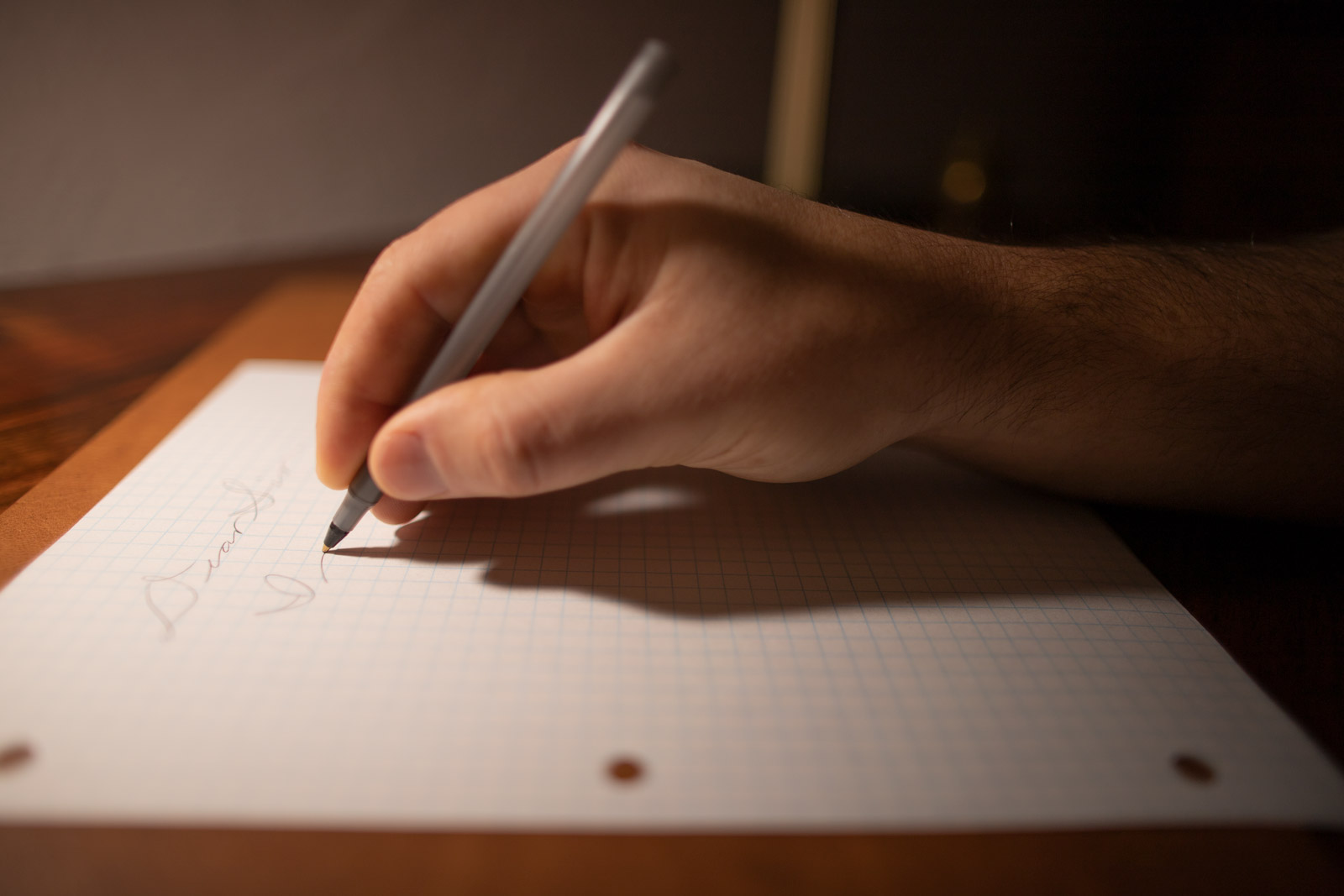 "It's such a shame that they don't even teach kids cursive in school anymore…" is commonly heard in my industry. When I was in middle school, our teachers threatened that high school teachers wouldn't even accept papers that weren't written in cursive. Ironically, my instructors only commented on my handwriting a handful of times. In my young adult life, it became less and less important until I found a personal interest in calligraphy and penmanship.
Without an educational emphasis on handwriting, I was left to forage through the internet in search of people or communities that could point me in the right direction. I searched "How to Improve Your Handwriting", much like you might have done just moments ago, and was faced with endless articles offering free PDFs and quick-and-easy "How-To" instructions. None of that was particularly helpful, but I pressed on anyway, eventually learning enough to become a professional penmanship and calligraphy instructor.
Since mid-2020, I've moderated a Subreddit dedicated to handwriting. In that time, I've regained some insight into what non-calligraphers are searching when it comes to improving their handwriting. What kinds of questions do they ask? What do they want to get out of their handwriting? How do they make decisions about which path forward is best?
I've tried to listen closely and put myself in the shoes of the people like yourself—setting aside some of my own biases to create this guide in an effort to help orient the would-be handwriting aficionado of tomorrow. If handwriting is something you're thinking about getting into, this guide is for you.
---
March 7th, 2019 by D. T. Grimes.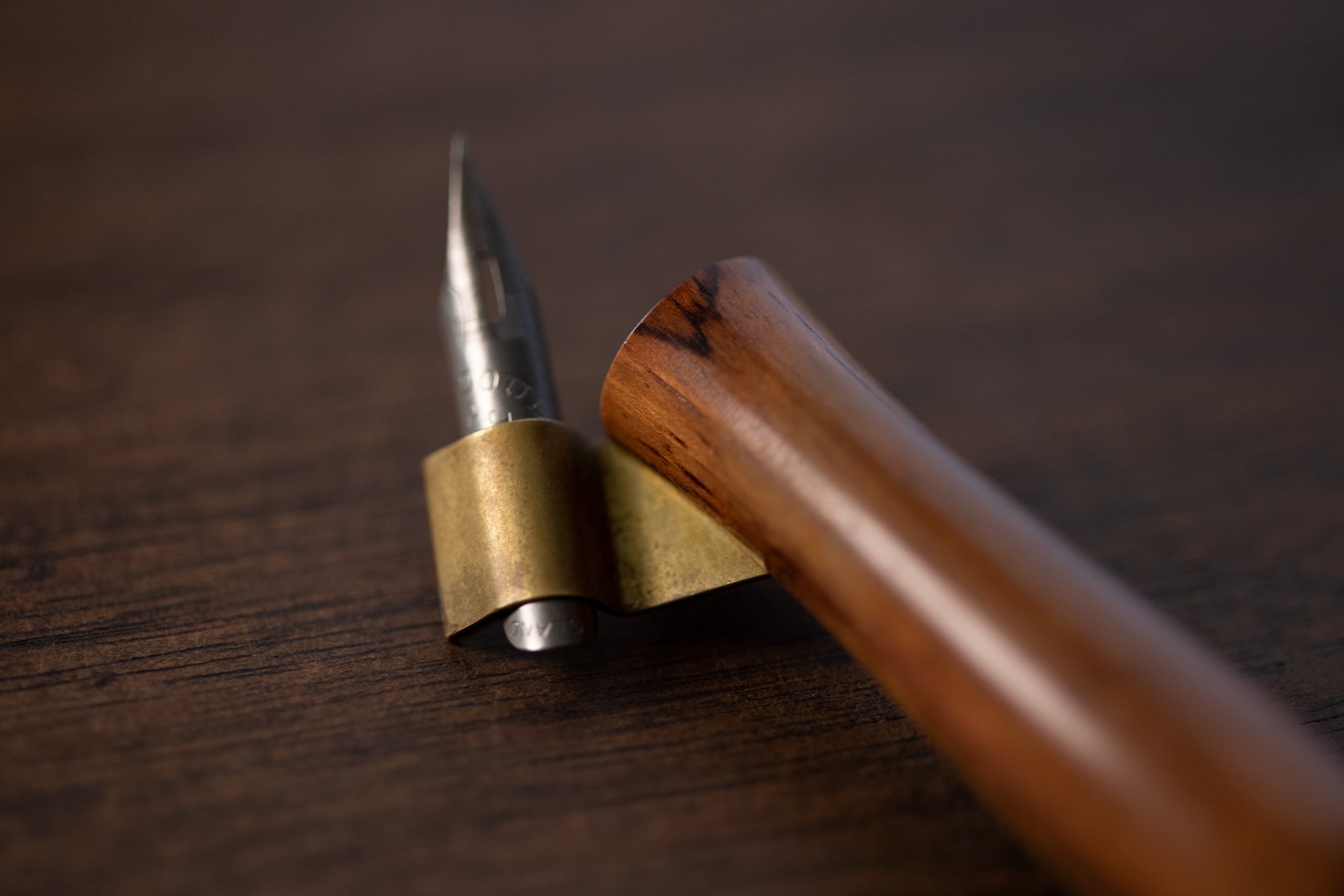 Updated Nov 29th, 2020
Over the years, I've had the pleasure of writing with holders from many different penmakers. I've written with the holders that belonged to hundreds of students in workshops or class environments. I've even made several dozen myself. The one thing that I can say for certain is this:
The only good holder is one that is well adjusted for writing.
---