June 13th, 2019 by D. T. Grimes
Ever wondered about the little devices that you see in your favorite calligrapher's photographs? Maybe you were curious about that little mechanism peeking out of the blurry background in a picture from your favorite writing manual? If so, you and I have something in common! There are hundreds of articles talking about which nib to buy, or where to find paper that won't bleed, but there isn't much around about sharing the more esoteric tools used by professional scribes from around the world.
---
March 7th, 2019 by D. T. Grimes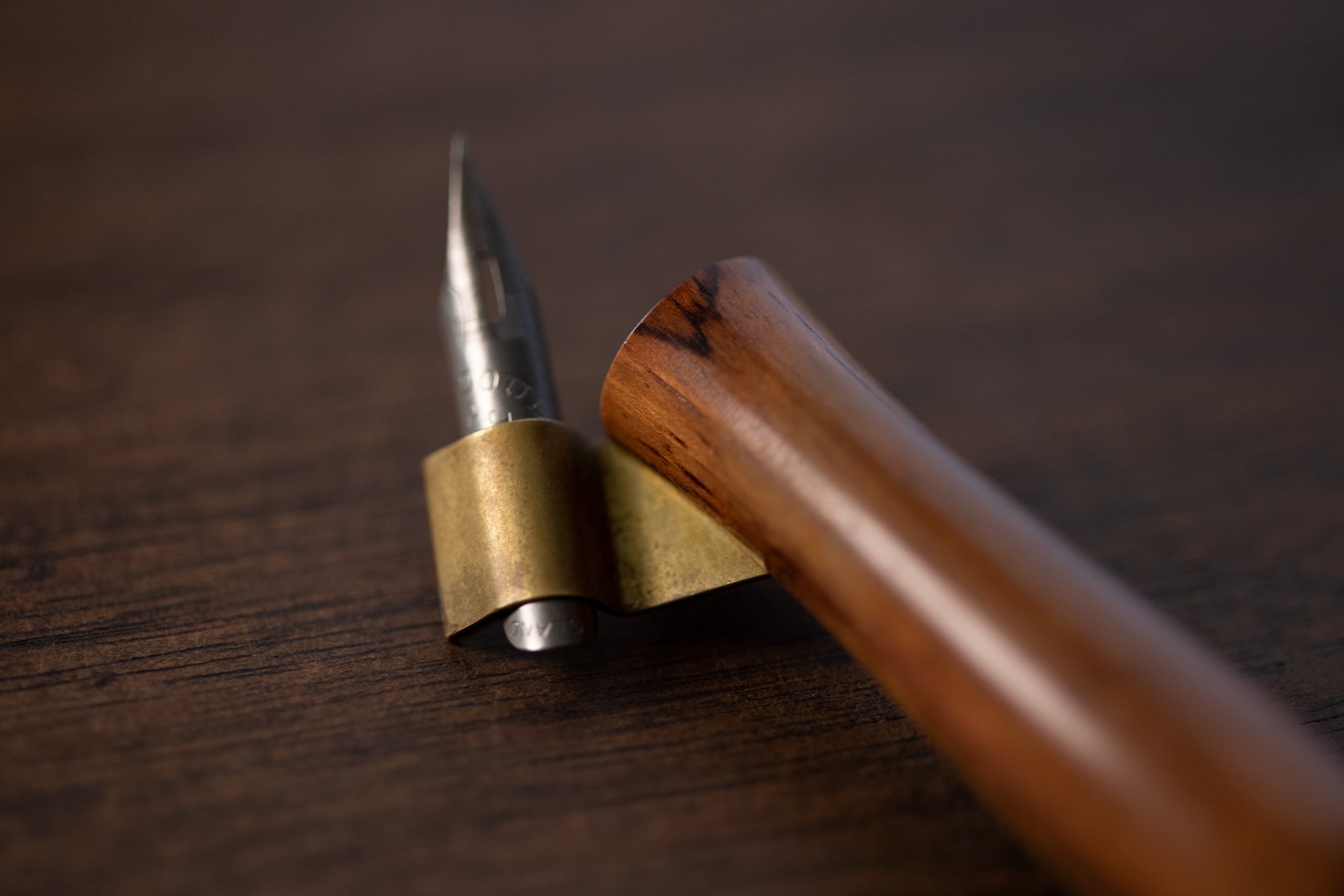 So, you've just received your first oblique holder and you're ready to start practicing calligraphy like it's going out of style? I know firsthand how exciting a new pen can be. Over the years, I've had the pleasure of writing with pens from many different makers and companies. I've written with pens that belong to hundreds of students. I've even made several dozen pens myself. The one thing that I've noticed about every single one of them is this:
---
September 27th, 2018 by D. T. Grimes
Over the past few years, I've spent a lot of time accumulating images in a digital archive so that I can reference them when I work on designs of my own. Occasionally, I find myself staring at a historical specimen that seems like it could have been something I'd done myself. Whether it's the sentiment, the execution, or something about the style or tastes of the artist, I try to listen to those moments of inspiration and my hand naturally gravitates to the pen.
---