July 25th, 2022
Thank you to those of you who joined us on Friday July 29th for the 2022 Dreaming in Script Graduation Ceremony.
---
July 6th, 2022
The Nameplate Project
This project is a DIS Engrosser's Script tradition. Students are tasked with penning a nameplate to be "engraved" and hung on the door of their first engrossing studio in a make-believe scenario that encourages each Dreamer to imagine themselves pursuing the pen as a living. The general format, layout, and sizing of each nameplate is established by the directions in the lessons, but students are encouraged to let their individuality and artistry shine through in their selection of a personalized tagline and use of artistic ornamentation (if they see fit!)
---
February 28th, 2019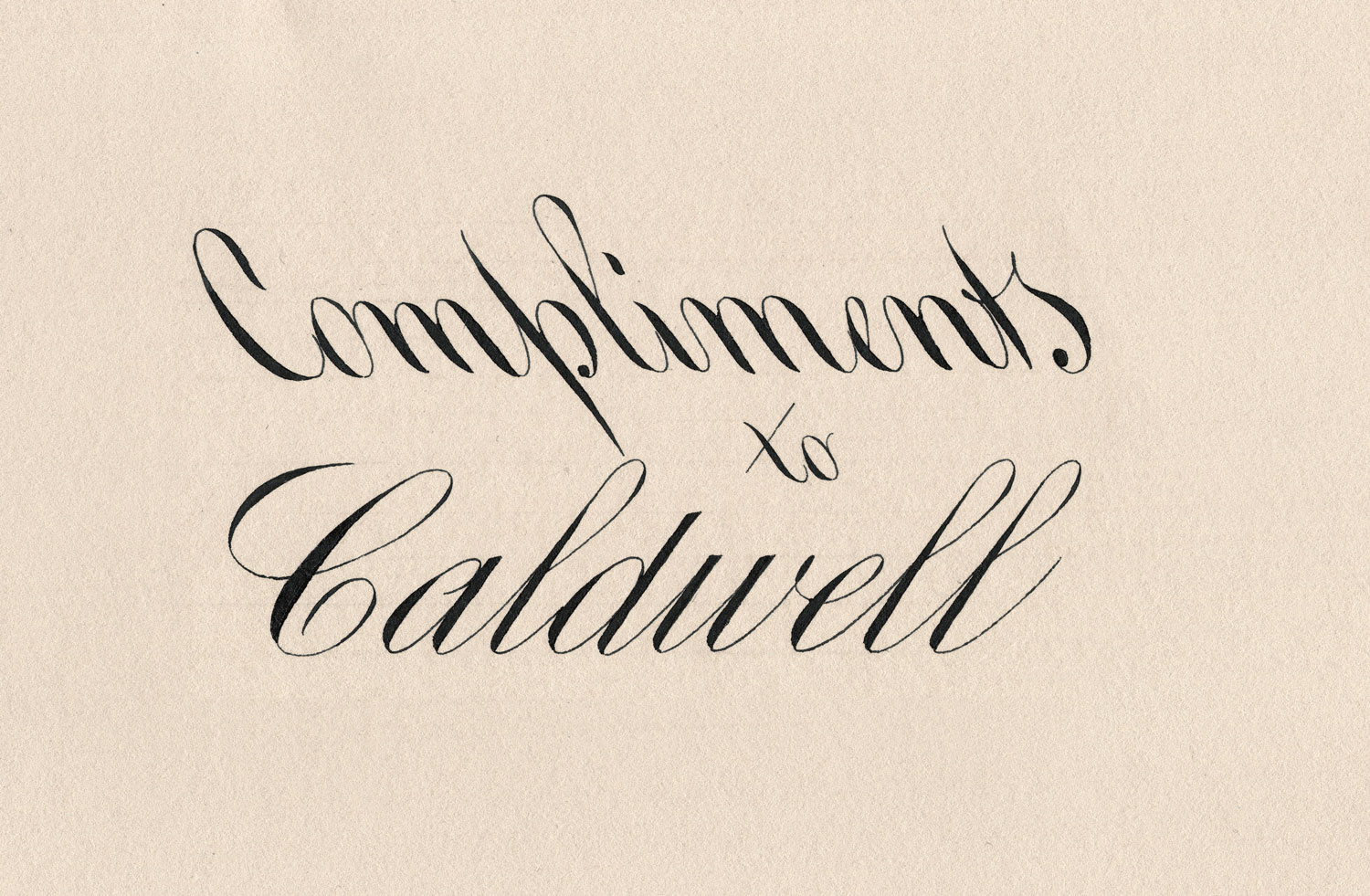 Gretchen Caldwell is a mother, biochemist, paramedic, dog-trainer, and Dreaming In Script Merit Alum. Over the last six months, We've watched Gretchen struggle and grow with a number of different projects and skills as she has progressed into quite the penman! We're proud to present a student feature about her progress and thoughts on her calligraphic journey and hope that it inspires and encourages those of you working on developing your own skill. Gretchen is a generous, humble, and enthusiastic friend and we feel very fortunate to call her one of our hardest-working students.
---